Join us for an enchanting boat trip and dinner at a traditional Casone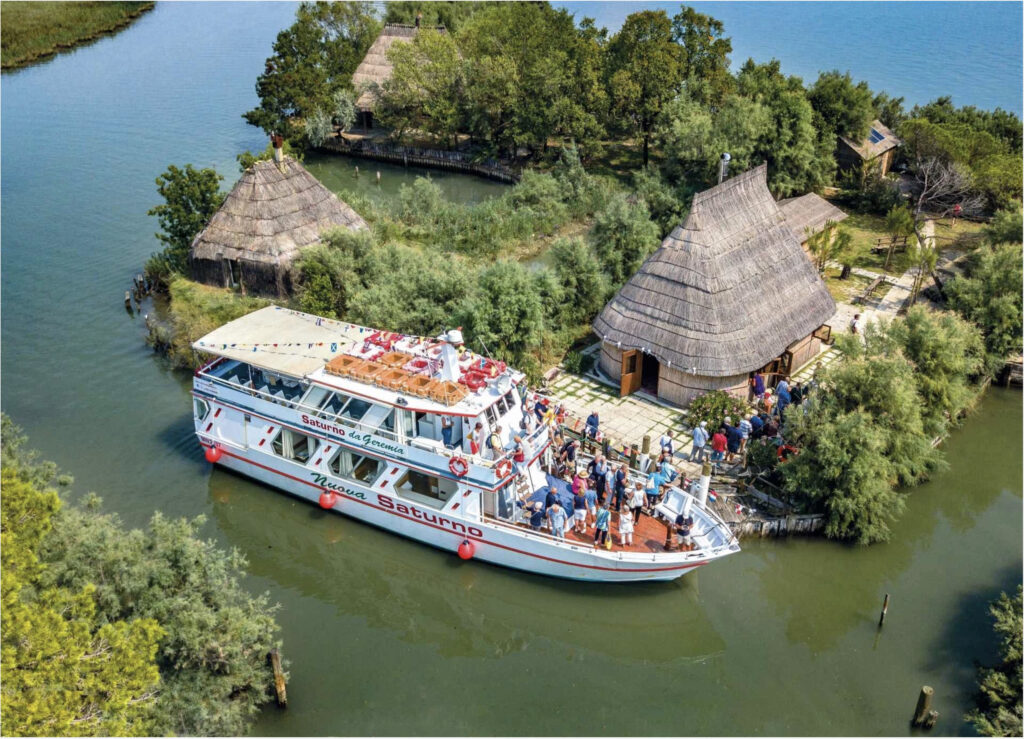 We are thrilled to announce a special social event as part of the conference – a delightful boat trip that will take us on a journey through the stunning Marano Lagoon and the Stella River Reserve, culminating in a dinner at a traditional Casone.
The trip will start at 5:00 PM from Marano Lagunare, which we will reach from Udine by bus. We will embark on a scenic tour of the lagoon before venturing into the "Foci dello Stella" reserve, a true birdwatching oasis. As we navigate the tranquil waters of Hemingway's river, we will reach the ancient village of Casoni, a sight to behold!
Our stop at the spacious Casone of Captain Geremia will be an opportunity to discover the history of these ancient refuges, whose origins are lost in time. This will truly be a journey back in time.
Throughout the trip, you will be treated to explanations about the naturalistic and folkloristic aspects of the region. An onboard aperitif will be served before dinner, setting the stage for a complete seafood lunch, from appetizer to dessert. Upon request, meat menus or variations are available.
The meal will include a welcome toast with delicious tartines, a warm appetizer, spaghetti with seafood, grilled blue fish, dessert, coffee with grappa, and unlimited water and wine. There will also be a moment to experience local folklore!
We will return to Udine by midnight.
We look forward to sharing this unique experience with you, immersing ourselves in the lagoon environment, traditions, and flavors of the region!